History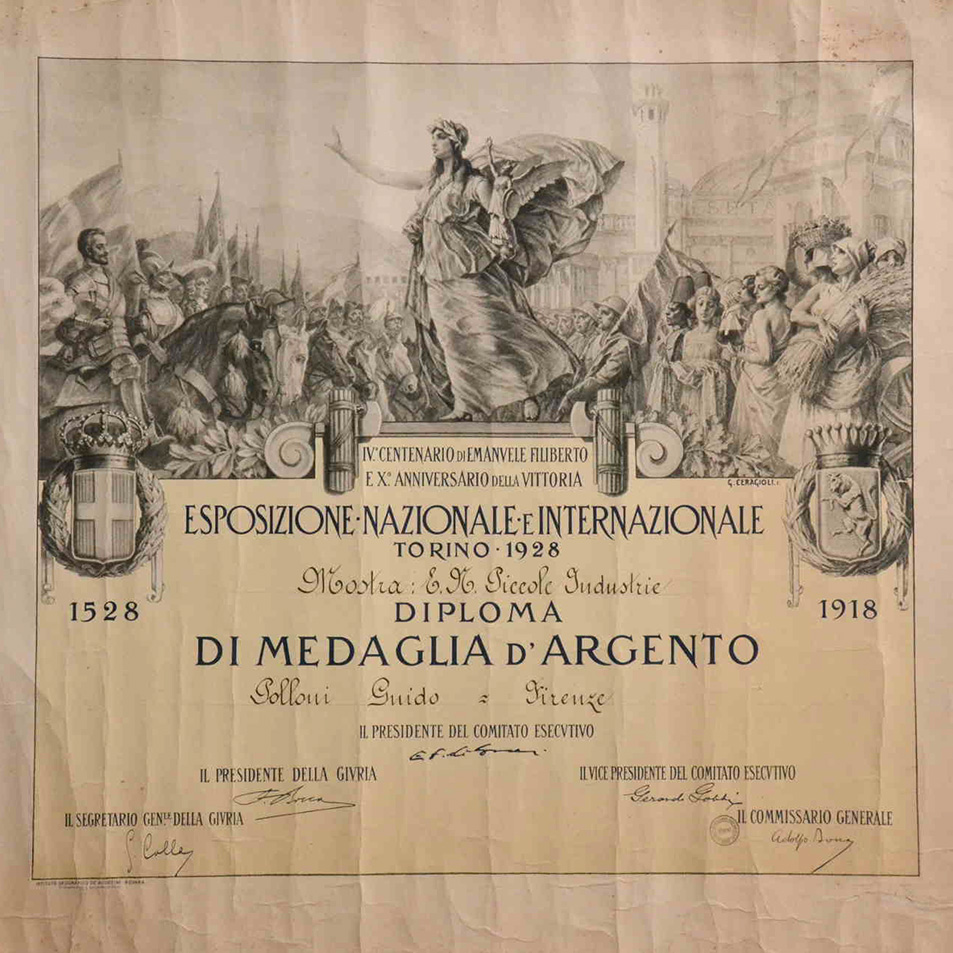 Guido Polloni opened his workshop in 1919, exactly where it still is today, in via Frà Giovanni Angelico.
He was among the first contemporary master glassmakers to create, through continual study and research, widely diversified examples of artistic glass, ranging from the classic production of a religious character to elements designed to support modern architecture in both domestic environments and large public buildings.
Fortunately, Polloni's art has found continuity. His testimony and his vocation for research into light and colour were taken up and continued by his son-in-law, Professor Sergio Papucci, who began collaborating with Polloni when he was still very young, as far back as 1945. In 1984, after the death of his father-in-law, he became the director of the glasswork.
Papucci, a lecturer in glass decoration, occupying the only chair of its kind in Italy at the Art Institute of Pisa, took over his father-in-law's legacy and succeeded in further refining the characteristics which have made the Studio Polloni famous in Italy and throughout the world.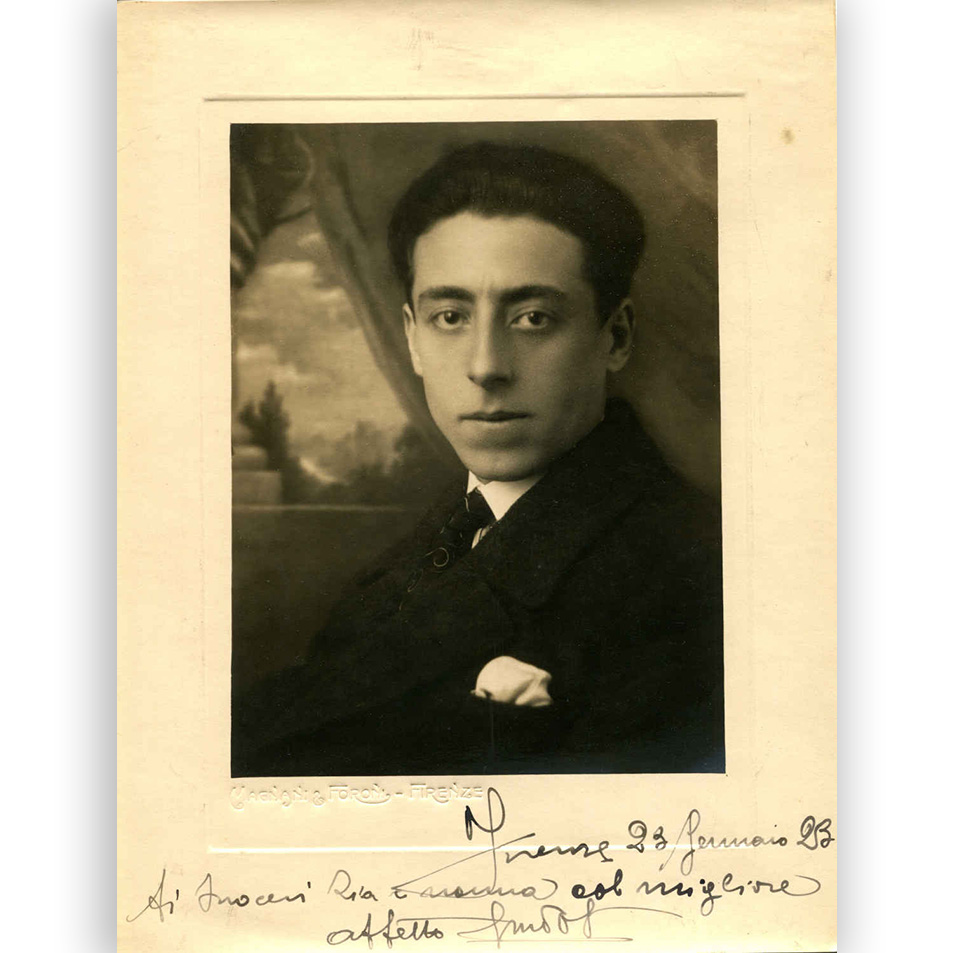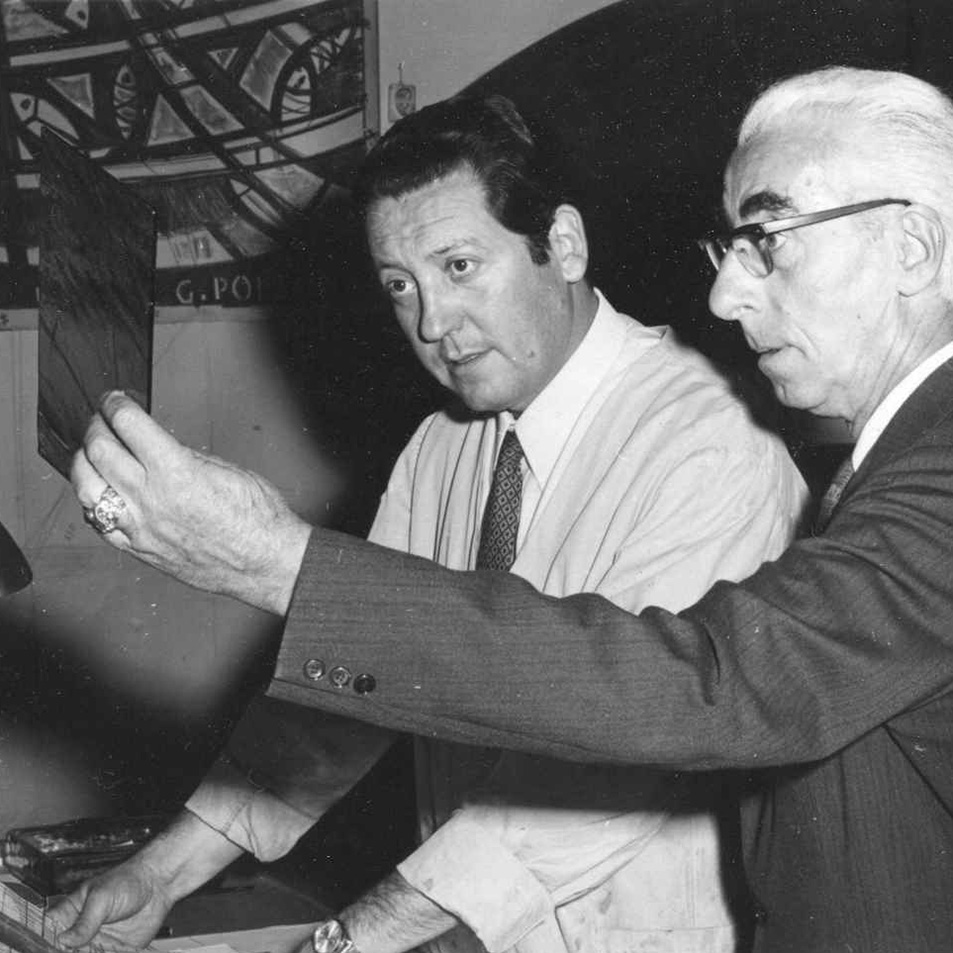 With the assistance of an extremely able staff of daughters and sons-in-law who provide the certainty of continuity, Sergio Papucci has forged ahead with a production that ranges over all fields of glass-making from the retrieval of the ancient and classic techniques to the production of works using modern materials and procedures, through to the research and experimentation of new solutions.
A heritage of expertise which, handed down by Polloni senior to the present director Sergio Papucci and his young collaborators, is not only maintained vital for the opportunities offered by the contemporary, but is also applied to the restoration of antique glass.
For many years now, the fame of the Polloni glassworks has superseded national boundaries: numerous works of great importance have been carried out by this Florentine workshop throughout the world, and in the restoration sphere too there is an ever greater collaboration with the various Arts Commissions.