Restoration
The concept of conservative restoration is relatively new. In the past, intervention on antique glass frequently materialised in its replacement, and hence in the installation of a new glass conforming with the dictates of the artistic fashion of the time.
The revaluation of artistic glass has contributed to the creation of a new culture for these works,while technological evolution has led to the development of new methods of investigation and of materials suitable for the restoration of the glass.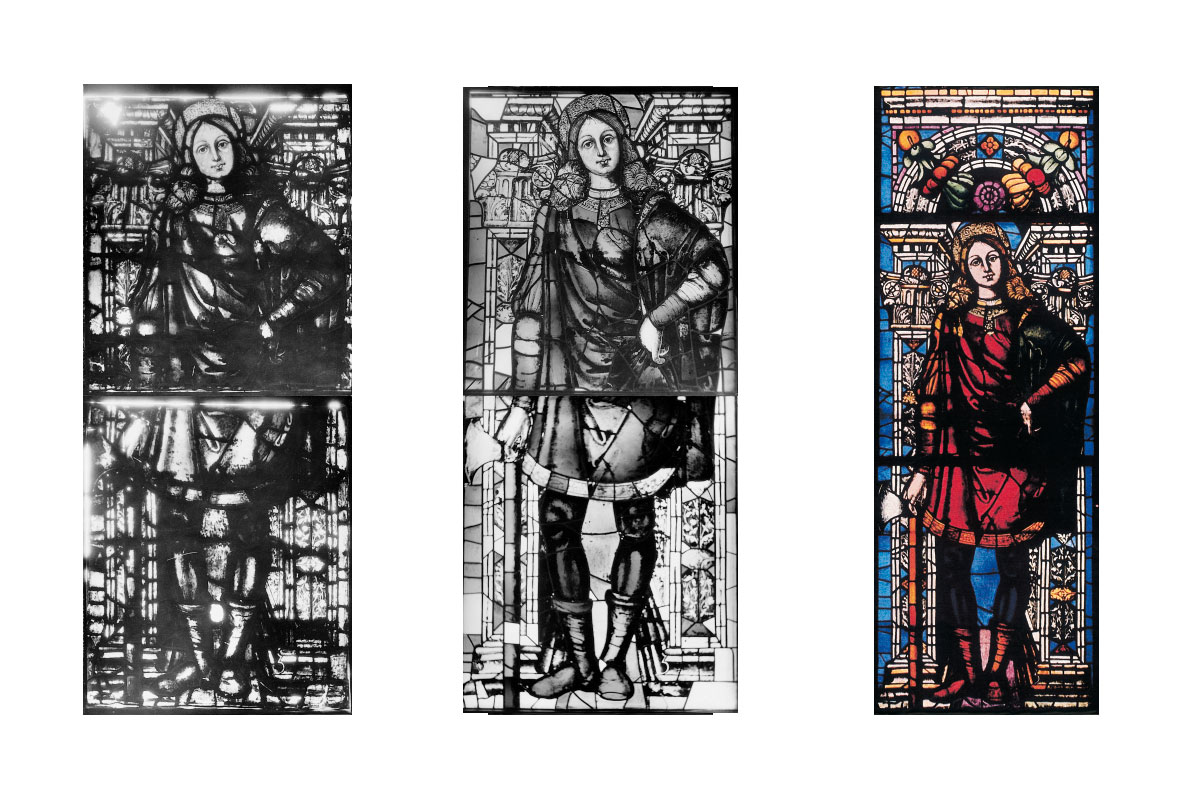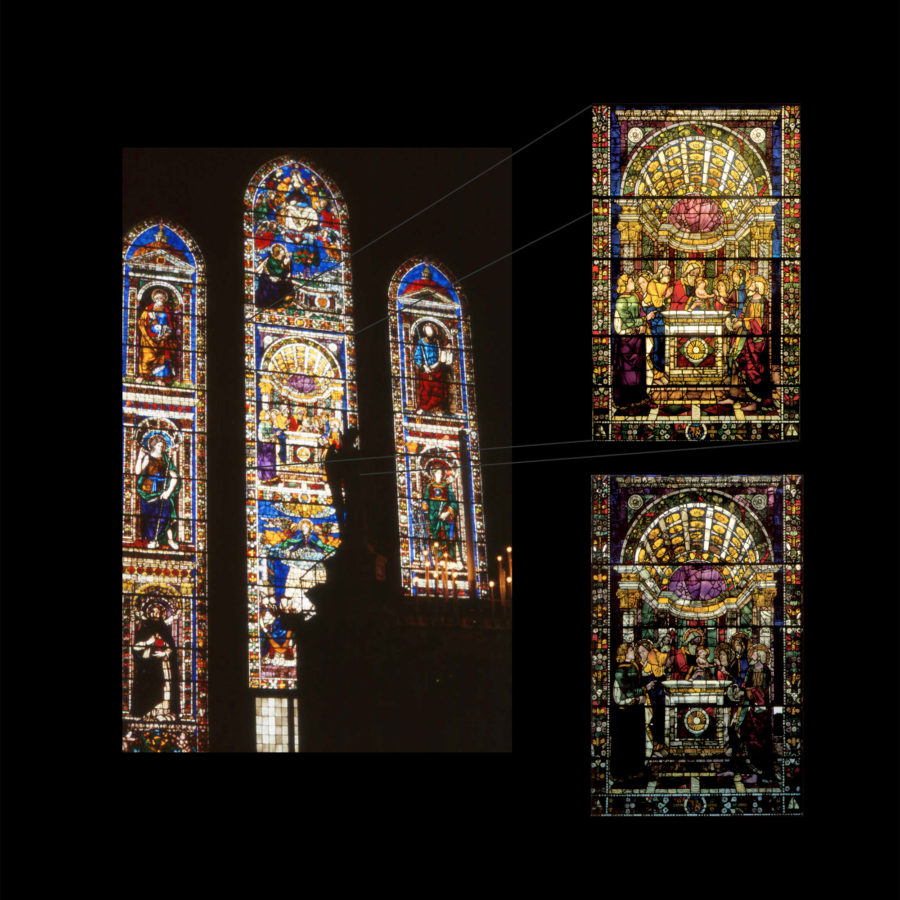 Nevertheless, a knowledge of the technical and artistic origins of the glass continues to be fundamental, along with a tangible understanding of the materials and the modes of execution of the work. Consequently, it is essential that there is interaction between the expertise of the art historian specialists and the manual skill and sensitivity of the restorer, who must himself inevitably be an artist glassmaker.
The Studio Polloni has by now been active for decades in the sphere of restoration of historic glass artefacts, applying its vast baggage of experience supported by the most advanced scientific research, and with the historic contribution of the majority of the Italian Commissions.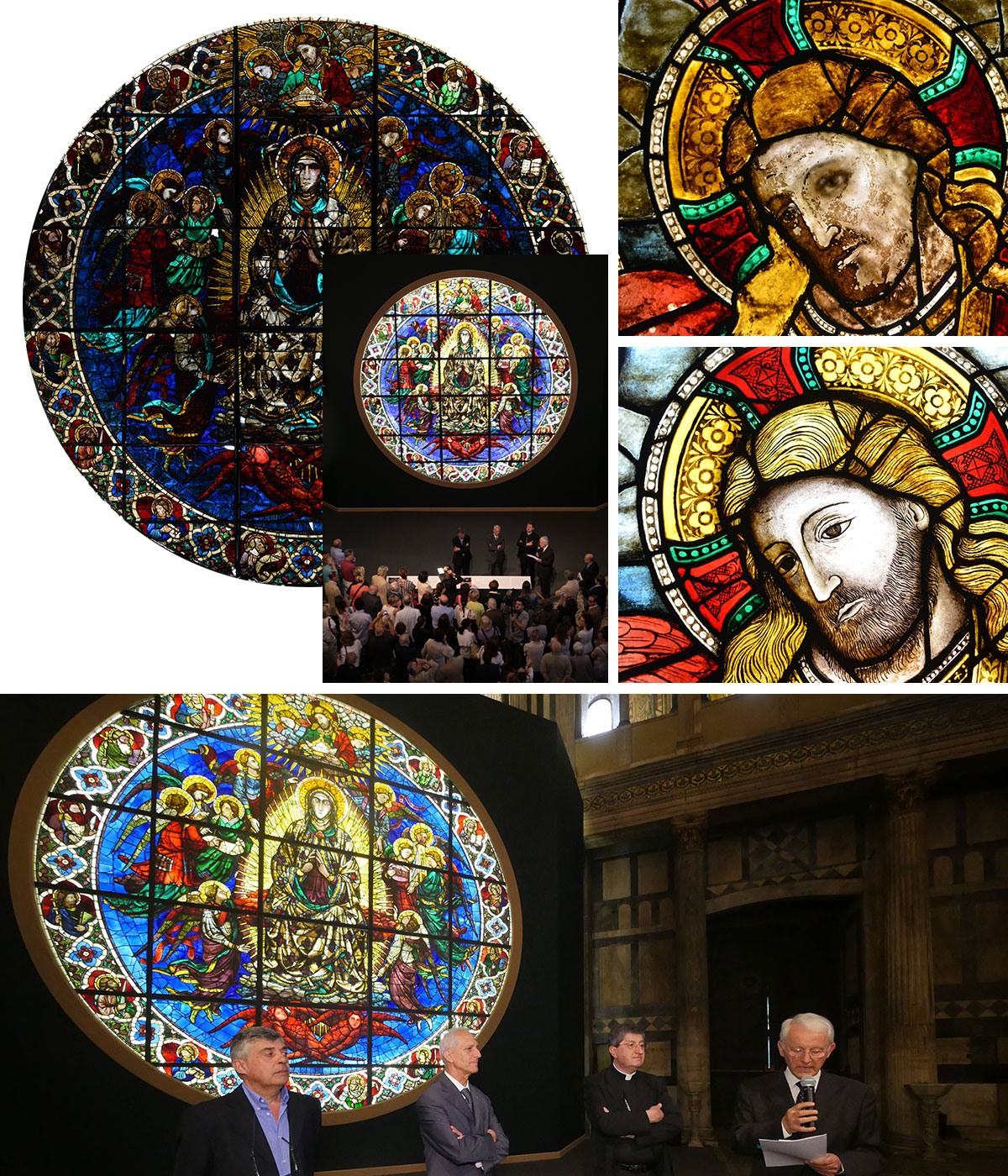 Restoration of the large window of the facade of the Duomo of Florence (2015)